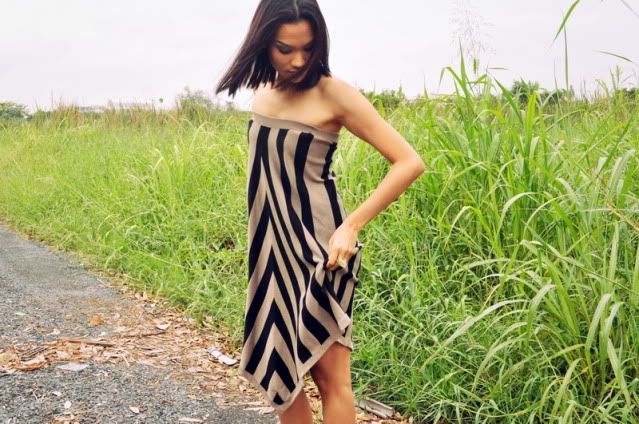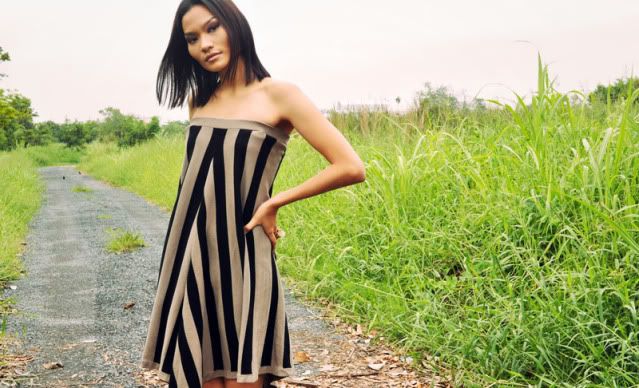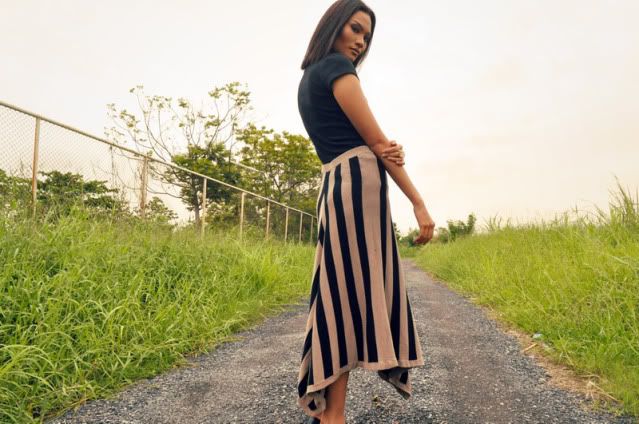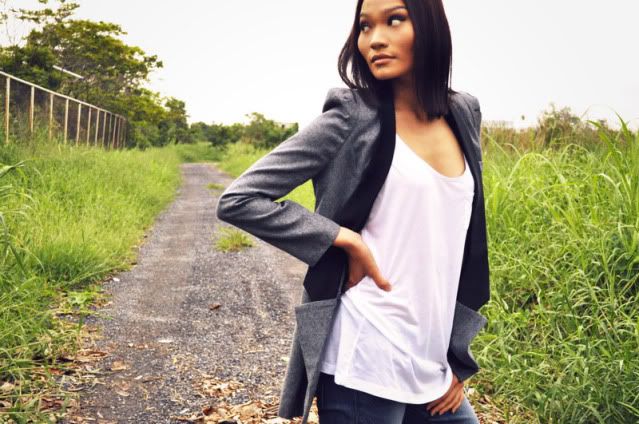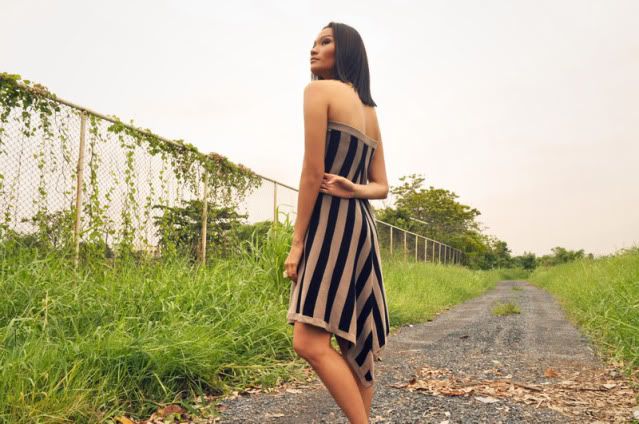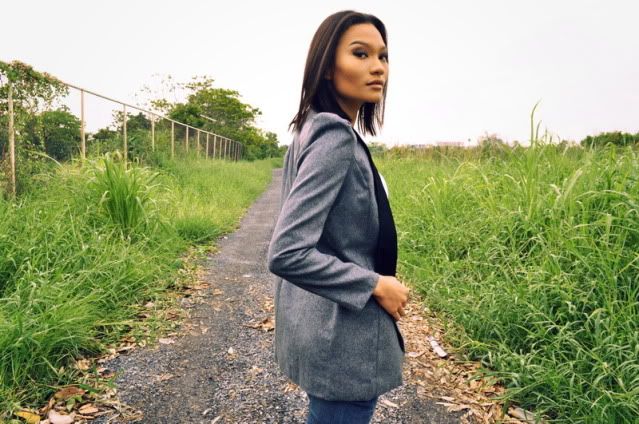 many reasons to yell
oh my frock
! with this outfit post;
1. bangkok's cold summer was the new wonder. it's not typical to have a cool wind of 16c
amidst the supposed-to-be very hot season of march in this tropical zone.
(we know we are some frigid pussies with such small chill comparing to what you guys have.)
2. a great excuse to pull out these
tuxedo coat
and
light brown & black stripe pattern dress
by this hong kong-based modernized multi phrase of fabulous fashion label store called
oh my frock
out of the closet.
this online shop offers various fashion-forward pieces from head-to-toe without having to jeopardize your wallet.
screw the budget constraint. big discount is now offered in the store.
let yourself loose and enjoy the chic spree
here
.
in other news, you readers may be somewhat familiar with this face of our dear good friend, rosie from
wm management
.
she's been modeling our clothes from the start.
please support her on this determined route of modeling adventure on
supermodel me
, and be a fan on her
page
.